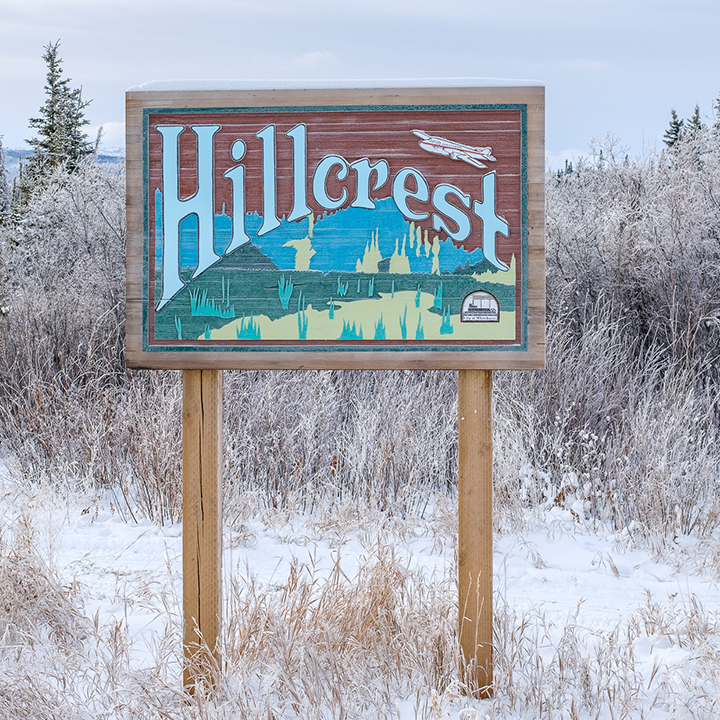 Search a Street, City, Province, RP Number or MLS® Number
Near the Whitehorse airport and west of downtown Whitehorse you will find the neighbourhood of Hillcrest. Hillcrest is one of the older neighborhoods in Whitehorse, and offers an eclectic charm for real estate buyers. There are several old army homes that have been painstakingly renovated to create quaint and quirky new homes. Hillcrest is surrounded by natural forest which lends to the tranquil backdrop. There is convenient access to public transit, and getting to the downtown core is just a quick trip away.
*There are no daycares or schools in this area*
Airport Chalet- Located at 91634 Alaska Highway. (Right across from the airport) Specializing in good, honest home-style food. They also have a separate lounge where you can relax by the fireplace, grab and drink and watch the game. Tony's Pasta & Seafood House- Located inside the Skky Hotel. Soapy's car wash- Located at 91628 Alaska Highway. Soapy's car wash is Whitehorse's newest state of the art coin-operated carwash featuring multiple wash bays large enough to clean your car, truck or RV.
Our Listings
Contact us today for free real estate advice.