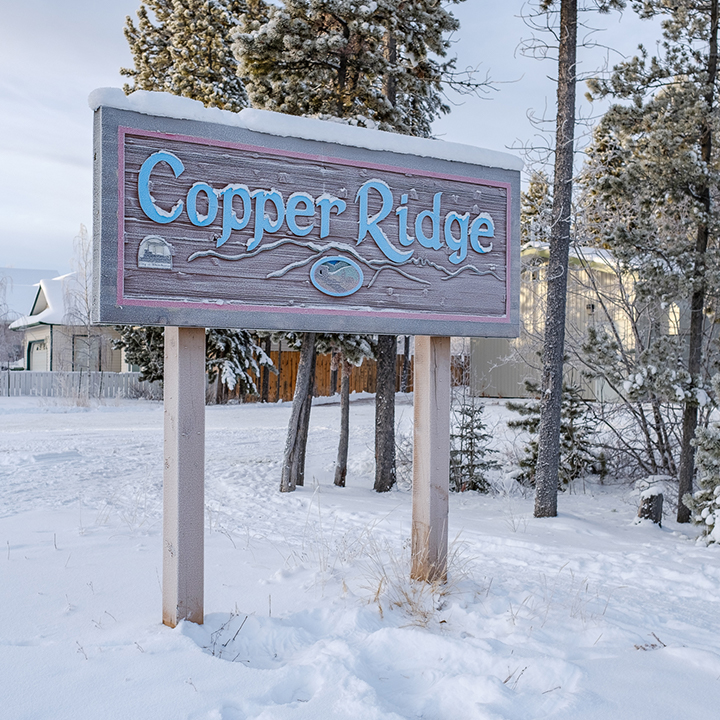 Search a Street, City, Province, RP Number or MLS® Number
Copper Ridge is conveniently located very close to a mall and other popular Yukon amenities. Families enjoy proximity to the Canada Game Center which is a multi-use community sport, recreation and wellness facility.
Copper Ridge is located west of downtown Whitehorse and the neighbourhood contains many newer executive style homes. Real estate in Copper Ridge is very family friendly with access to plenty of great schools, daycares and transportation. Public transit has very accessible routes and schedules from this area of Whitehorse.
If you're looking for real estate that is close to nature you will be very pleased with the trail network located out your back door. Copper Ridge is an executive neighbourhood that any family living in Whitehorse will enjoy for years to come!
Canada Game Center- Located at 200 Hamilton Blvd. The Canada Games Centre (CGC) is a full service multi-use community sport, recreation and wellness facility for the City of Whitehorse and surrounding communities. The CGC has something to offer people of all ages and all abilities. Make the CGC a part of your healthy active lifestyle.
Mount McIntyre Recreation Center- Located at 1 Sumanik Dr. Mount McIntyre is home to Tennis Yukon, Whitehorse Curling Club and the Whitehorse cross country Ski Club. They also have the Grey mountain banquet room available for rentals.
Bigway Foods- Located at 85 Wilson Dr. Grocery store.
Our Listings
Contact us today for free real estate advice.