Choose wisely, choose RE/MAX Action Realty.

Chances are, you would have a hard time finding someone who has never heard of RE/MAX®, the most widely recognized real estate brand in the world. For more than 20 years, RE/MAX® has been the leading real estate organization in Canada.
RE/MAX Action Realty in Whitehorse, Yukon came to life in 1979. As of November 2020, there are 12 full-time REALTORS® in the Brokerage, with over 100 years of combined experience between them.
RE/MAX® agents average double the sales of other agents in the REAL Trends 500 survey* of large brokerages.
That's the sign of a RE/MAX® agent*
*Transaction sides per agent calculated by RE/MAX based on 2020 REAL Trends 500 data, citing 2019 transaction sides for the 1,711 largest participating U.S. brokerages.
At RE/MAX Action Realty you will find someone who truly cares, and wants to get to know you to make sure that you find the right home for you! If you want a team of REALTORS® on your side that includes top selling REALTORS®, is enthusiastic, community-minded, family orientated, and has good attention to detail, you will find that here! If you are also looking for a brokerage that is actively working to build meaningful partnerships with Yukon First Nations, has extensive knowledge and experience with new builds, new developments, as well as re-sales and commercial real estate then you will find your REALTOR® here!
Average Transaction Sides Per REALTOR® - 2019
REAL Trends 500
123% DIFFERENCE
RISMedia Power Broker Report
114% DIFFERENCE
T3 Sixty Mega 1000
112% DIFFERENCE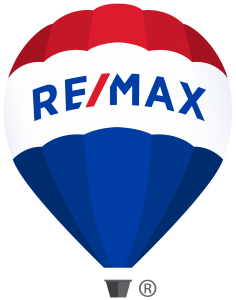 A decade of doubling up on competing agents
RE/MAX agents have been closing twice as many transaction sides as competing agents for at least a decade.
Do you or a family member require a real estate agent that is fluent in French?
Our bilingual staff is ready to advise and support you through every step of your home-buying or selling process.
Est-ce que vous, ou un membre de votre famille, necessitez un agent immobilier qui parle français?
Notre personnel bilingue est disponible pour vous conseiller et vous accompagner à chaque étape du processus d'achat ou de vente de votre maison.
Are you ready to work with the most recognized brand in real estate?
We're ready to list your Whitehorse home for sale, so get in touch with us today to see how RE/MAX Action Realty can sell your home!
Find Us Here
RE/MAX Action Realty Whitehorse
400-4201 4th Ave,
Whitehorse, YT, Y1A 5A1